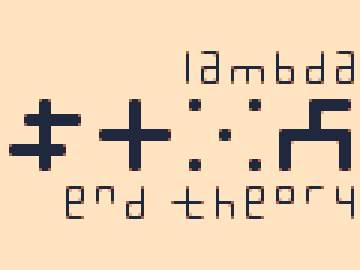 LAMBDA end THEORY
Update for LAMBDA end THEORY
(GB04032021)
- Added some technical improvements.
- Changed the 'Game Over'.

Thanks for downloading!
WARNING: Due to a recent Windows update,
the game can run at 45 FPS instead of 60.

To fix this, go to your graphics card options
and set the Max FPS for programs to 60 or higher.

Files
lambda-end-theory-demo.zip
5 MB
Version 0.22
Apr 03, 2021